When to plant mums, September gardening tips, fire cider
This is an archived issue of our Almanac.com Companion email newsletter.
Daily Newsletter for Friday, September 6, 2019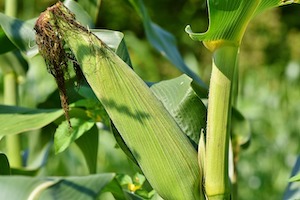 Through sunny days and yellow weeks,
With clouds that melt in tears,
The glory of the harvest speaks
In all the silken ears.
–J. Hazard Hartzell (1830–90)
When to Plant Mums
Chrysanthemums: When to Really Plant Mums
Every year in the fall, I suffer a bout of mum madness when garden centers and big boxes brim with chrysanthemums. They produce lovely fall colors, but is fall really the best time to plant them?
September Garden Tips
September Gardening Tips
After Labor Day, I can feel and see the slowing of photosynthesis as plants wind down their season. September's silent song drives me to do things fast, before the frosts of fall. Here are some September gardening tips.
Tea Towel Set
Set of 3 with farm animal designs. Made of absorbent cotton. Measures 27" x 17".
Next Friday the 13th
Why Is Friday the 13th Unlucky? | Origin of Friday the 13th
The next Friday the 13th is Friday, November 13, 2020. Why is this day often associated with bad luck? What is the meaning of Friday the 13th and how did this superstition even begin? Find out—and enjoy fun freaky facts!
Fire Cider Health Tonic
How to Make Fire Cider
Fire cider is a traditional tonic made with herbs stewed in apple cider vinegar.  It's been used for generations as a remedy to ward off sickness and promote health. See how to make fire cider!