What exactly IS the Harvest Moon?, pumpkins, plum crostata
This is an archived issue of our Almanac.com Companion email newsletter.
Daily Newsletter for Wednesday, September 11, 2019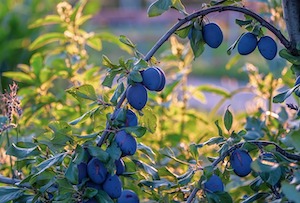 Take the fruit I give you, says the bending tree;
Nothing but a burden is it all to me.
Lighten ye my branches, let them toss in air.
Only leave me freedom, next year's load to bear.
–Lucy Larcom (1824–93)
September 11: Patriot Day (United States)
Wednesday, September 11, 2019
254th day of the year
Harry Connick, Jr. (musician) was born on this day in 1967.
John Ritter (actor) died on this day in 2003.