Harvesting potatoes, squash bugs, why leaves change color
This is an archived issue of our Almanac.com Companion email newsletter.
Daily Newsletter for Tuesday, September 17, 2019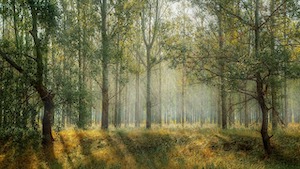 Our seasons have no fixed returns,
Without our will they come and go;
At noon our sudden summer burns,
Ere sunset all is snow.
–James Russell Lowell (1819–91)
September 17—Constitution Day
SPONSORED
Indoor Grilling?
Yes, if it's a Kenyon Electric Grill. Perfectly sized for family grilling and heats to 550˚F in 5 minutes! Serves up delicious flavor with no flare.
Squash Bugs
Squash Bugs
What are those bugs on your squash? Squash bugs, probably. Here are tips on how to identify, control, and get rid of squash bugs in your garden.
Walk or Run in the Rain?
Should You Walk or Run in the Rain?
It's storm season. You finish dinner at a restaurant and it's suddenly pouring.  You gaze at your car parked not so far away.  Is it better to walk or run in the rain?
The 2020 Old Farmer's Almanac Engagement Calendar
A highly useful daily planner full of humor and useful advice. It's an indispensable tool for managing your life and keeping yourself organized. Includes plenty of room for jotting down appointments and notes.
Why do Leaves Change Color?
Fall Leaves: Why Do Leaves Change Color?
Ever wonder why leaves change color? Did you know that fall's vivid colors are actually hidden underneath summer's green color? Also, the main reason for color change is not weather, but light, or actually the lack of it. Learn more.
Baking Doughnuts
Sugar 'n' Spice Doughnuts
The sugar 'n' spice doughnuts will fill your kitchen with the scents of cinnamon and nutmeg and everything nice.
The 2020 Old Farmer's Almanac Everyday Calendar
Nicely illustrated page-a-day desk calendar that makes a great stocking stuffer! Start each day with a tidbit of Almanac fun: weather wisdom, quirky historical facts, useful hints, and time-tested proverbs.