Storing cannas, DIY lip balm, record-breaking heat
This is an archived issue of our Almanac.com Companion email newsletter.
Daily Newsletter for Wednesday, October 2, 2019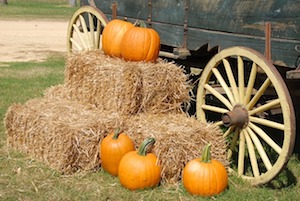 A birdnote sounding here and there,
A bloom, where leaves are brown and sober,
Warm noons, and nights with frosty air,
And loaded wagons say, October.
–Thomas Stephens Collier (1842–93)
Wednesday, October 2, 2019
275th day of the year
Lorraine Bracco (actress) was born on this day in 1955.
Tom Petty (musician) died on this day in 2017.