Columbus Day, insects and weather, why am I so tired?
This is an archived issue of our Almanac.com Companion email newsletter.
Daily Newsletter for Monday, October 14, 2019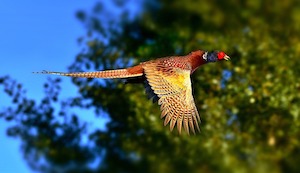 Fresh October brings the pheasant; Then to gather nuts is pleasant.
–Sara Coleridge (1802–52)

Monday, October 14, 2019
287th day of the year
Harry Anderson (actor) was born on this day in 1952.
Lou Albano (American professional wrestler, manager and actor) died on this day in 2009.