Orionid meteors, updated dog age chart, cinnamon for fall
This is an archived issue of our Almanac.com Companion email newsletter.
Daily Newsletter for Sunday, October 20, 2019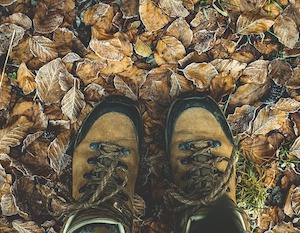 The dead leaves fall like noiseless rain,
The air is calm and warm and sweet;
Upon the woodland and the plain
The ghost of summer rests her feet.
–Clinton Scollard (1860–1932)
Sunday, October 20, 2019
293rd day of the year
Viggo Mortensen (actor) was born on this day in 1958.
Oscar de la Renta (fashion designer) died on this day in 2014.