Leg cramps at night?, no-fail houseplants, perfect roast chicken
This is an archived issue of our Almanac.com Companion email newsletter.
Daily Newsletter for Wednesday, October 23, 2019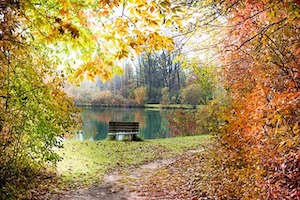 O hushed October morning mild,
Thy leaves have ripened to the fall;
Tomorrow's wind, if it be wild,
Should waste them all.
–Robert Frost (1874–1963)
Wednesday, October 23, 2019
296th day of the year
Doug Flutie (football player) was born on this day in 1962.
Robert Merrill (baritone) died on this day in 2004.