How to make pie, bringing plants indoors, saving money on heating
This is an archived issue of our Almanac.com Companion email newsletter.
Daily Newsletter for Thursday, October 24, 2019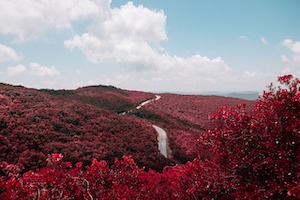 The maple wears a gayer scarf—
The field a scarlet gown—
Lest I sh'd be old-fashioned
I'll put a trinket on.
–Emily Dickinson (1830–86)
Thursday, October 24, 2019
297th day of the year
Kevin Kline (actor) was born on this day in 1947.
Antoine "Fats" Domino (singer) died on this day in 2017.