Make a cornhusk doll, picking the perfect pumpkin, toffee popcorn
This is an archived issue of our Almanac.com Companion email newsletter.
Daily Newsletter for Friday, October 25, 2019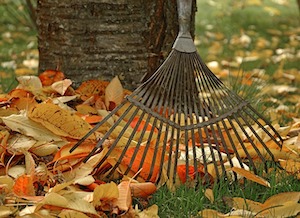 And how like a field is the whole sky now
that the maples have shed their leaves, too.
It makes us believers—stationed in groups,
leaning on rakes, looking into space. We rub blisters
over billows of leaf smoke. Or stand alone,
bagging gold for the cold days to come.
–David Baker (b. 1954)
Friday, October 25, 2019
298th day of the year
Anne Tyler (author) was born on this day in 1941.
Nigel Davenport (actor) died on this day in 2013.