Indian summer?, guess our first snow contest, reclaiming garden patch
This is an archived issue of our Almanac.com Companion email newsletter.
Daily Newsletter for Friday, November 8, 2019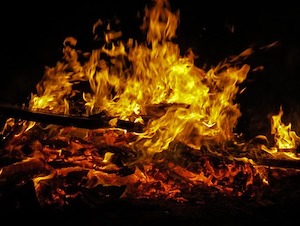 Now is the time for the burning of the leaves.
They go to the fire; the nostril pricks with smoke
Wandering slowly into a weeping mist.
Brittle and blotched, ragged and rotten sheaves!
A flame seizes the smouldering ruin and bites
On stubborn stalks that crackle as they resist.
–Robert Laurence Binyon (1869–1943)
Friday, November 8, 2019
312th day of the year
Parker Posey (actress) was born on this day in 1968.
Bil Keane (cartoonist; creator of comic strip Family Circus) died on this day in 2011.