The Moon and your mood, uses for the humble potato, varicose veins
This is an archived issue of our Almanac.com Companion email newsletter.
Daily Newsletter for Wednesday, November 13, 2019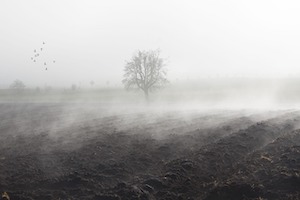 In the slack wind of November
The fog forms and shifts.
All the world comes out again
When the fog lifts.
–Christina Rossetti (1830–94)
Wednesday, November 13, 2019
317th day of the year
Jimmy Kimmel (television host) was born on this day in 1967.
Katherine MacGregor (actress) died on this day in 2018.