World's healthiest food?, Thanksgiving side dishes, historic storms
This is an archived issue of our Almanac.com Companion email newsletter.
Daily Newsletter for Sunday, November 17, 2019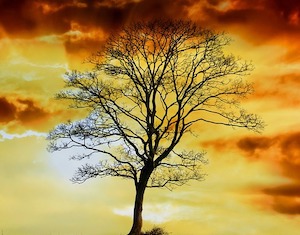 a wind has blown the rain away and blown
the sky away and all the leaves away,
and the trees stand. I think i too have known
autumn too long.
–E. E. Cummings (1894–1962)
Sunday, November 17, 2019
321st day of the year
Daisy Fuentes (model & television host) was born on this day in 1966.
Irving Brecher (comedy writer) died on this day in 2008.