Turkey trivia, godmother of Thanksgiving, stash those leaves now
This is an archived issue of our Almanac.com Companion email newsletter.
Daily Newsletter for Wednesday, November 27, 2019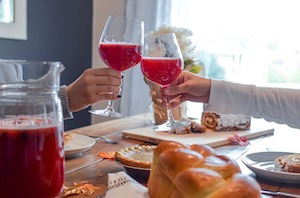 There comes the sound of childish feet
And childish laughter loud and sweet,
And little hands stretch eager palms
To beg the firelight's golden alms.
–James Berry Bensel (1903–85)
Wednesday, November 27, 2019
331st day of the year
Michael Vartan (actor) was born on this day in 1968.
Lotte Lenya (actress) died on this day in 1981.