Make paper snowflakes, terrariums, best soup recipes
This is an archived issue of our Almanac.com Companion email newsletter.
Daily Newsletter for Tuesday, December 10, 2019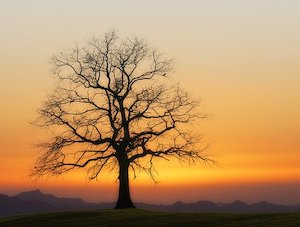 The hills look gaunt in russet garb:
Against the sky the leafless woods
Are dark, and in their solitudes
The chill wind pierces like a barb.
–Clinton Scollard (1833–70)
Tuesday, December 10, 2019
344th day of the year
Kenneth Branagh (actor) was born on this day in 1960.
Richard Pryor (comedian & actor) died on this day in 2005.