Good Luck Hoppin' John, Canadians know cold, coexisting with deer
This is an archived issue of our Almanac.com Companion email newsletter.
Daily Newsletter for Monday, December 30, 2019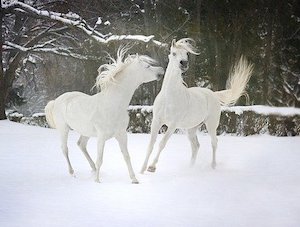 But Winter has yet brighter scenes—he boasts
Splendors beyond what gorgeous Summer knows;
Or Autumn with his many fruits, and woods
All flushed with many hues.
–William Cullen Bryant ​​​​​​(1794–1878)
Monday, December 30, 2019
364th day of the year
Matt Lauer (journalist) was born on this day in 1957.
Artie Shaw (jazz clarinetist and bandleader) died on this day in 2004.