Quadrantids meteors, how long seeds last, writing a thank you note
This is an archived issue of our Almanac.com Companion email newsletter.
Daily Newsletter for Friday, January 3, 2020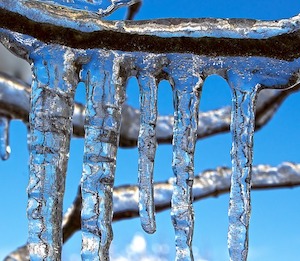 The icicles now fringe the trees
That swayed in summer's gentle breeze,
When summer days were fair.
–Dora Read Goodale (1866–1915)
Friday, January 3, 2020
3rd day of the year
Mel Gibson (actor) was born on this day in 1956.
Alfred Henry "Freddy" Heineken (Dutchman who helped make his namesake beer one of the world's most popular) died on this day in 2002.