Geraniums, crazy for daisies, tomato basil quiche
This is an archived issue of our Almanac.com Companion email newsletter.
Daily Newsletter for Wednesday, August 26, 2020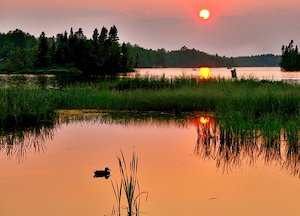 In its deep cup—grassy, cool—
Sleeps the little roadside pool;
Sleeps the butterfly on the weed,
Sleeps the drifted thistle-seed.
Like a great and blazing gem,
Basks the beetle on the stem.
Up and down the shining rays
Dancing midges weave their maze.
–Charlies G.D. Roberts (1860–1943)