Great apple pie, flag day, allergies
This is an archived issue of our Almanac.com Companion email newsletter.
Daily Newsletter for Wednesday, June 14, 2017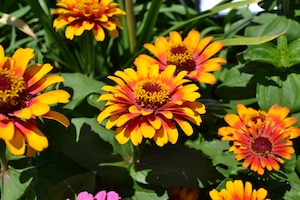 Sing a song of seasons,
Something bright in all,
Flowers in the summer,
Fires in the fall.
–Robert Louis Stevenson (1850–94)
Wednesday, June 14, 2017
165th day of the year
Traylor Howard (actress) was born on this day in 1966.
Henry Mancini (composer) died on this day in 1994.