Abolish Daylight Saving?, 5 tips to adjust, pet remedies
This is an archived issue of our Almanac.com Companion email newsletter.
Daily Newsletter for Sunday, November 4, 2018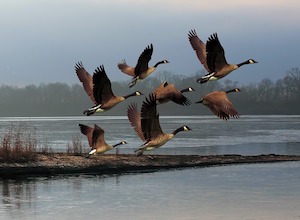 The geese honked overhead
I ran to catch the skein
To watch them as they fled
In a long wavering line.
–May Sarton (1912–95)
Sunday, November 4, 2018
308th day of the year
Jeff Probst (host of Survivor) was born on this day in 1962.
Andy Rooney (news commentator) died on this day in 2011.