Winter car kit, arthritis remedies, Christmas tree care
This is an archived issue of our Almanac.com Companion email newsletter.
Daily Newsletter for Tuesday, November 27, 2018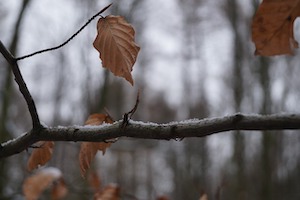 The winds are out with loud increasing shout,
Where late before them walked the biting frost;
Whirling the leaves in their wild sport about,
And strewing twig and limb are path acrost.
–Jones Very (1813–80)
Ready to Drive in Snow?
Winter Car Emergency Kit
Keep the following supplies in your winter car kit. Emergencies can happen to anyone. Prepare for the worst-case scenario, especially in wintertime!
SPONSORED
Looking for American-Made Gifts?
Look no more, North Country Wind Bells® has been creating quality made wind bells in the state of Maine since 1975. With 6 collections, 64 melodies, and over 100 personalizing options, you can find that perfect American-made gift.
Caring for a Christmas Tree
How to Care for a Christmas Tree
Here's how to keep your Christmas tree fresh plus 10 ideas on how to recycle that tree after the holidays from mold-free mulch to 
What is Bone Broth?
Using Bone Broth in Soups and Stews
Incorporating bones into your cooking improves the flavor of soups and stews while also offering health benefits, so we'll show you how to do it as well as provide some great recipes.
Balsam Fir Pillows
Traditionally Given as a Sign of Friendship
The delightful forest smell will last for years! Check out our large selection of designs.
All About Woodstoves
A Brief History of the Woodstove
A woodstove could once be found in nearly every American home, but today, more efficient means of heating have taken over. Here's a brief history of a centuries-old device, the wood-burning stove!
Christmas Aprons
These aprons are 100% cotton for easy care and have bold holiday prints. Impress your guests! Supplies are limited.
Arthritis Remedies
Natural Remedies for Arthritis
If you feel pain and stiffness in your joints caused by inflammation, see our natural remedies for arthritis.