Winter car kit, arthritis remedies, Christmas tree care
This is an archived issue of our Almanac.com Companion email newsletter.
Daily Newsletter for Tuesday, November 27, 2018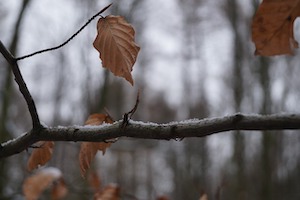 The winds are out with loud increasing shout,
Where late before them walked the biting frost;
Whirling the leaves in their wild sport about,
And strewing twig and limb are path acrost.
–Jones Very (1813–80)
Tuesday, November 27, 2018
331st day of the year
Fisher Stevens (actor) was born on this day in 1963.
Lotte Lenya (actress) died on this day in 1981.