Cooling your body down, blackberries, magic milkweed
This is an archived issue of our Almanac.com Companion email newsletter.
Daily Newsletter for Thursday, July 25, 2019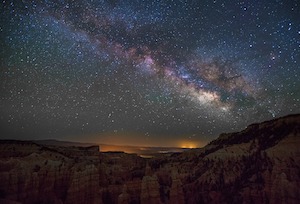 Press close bare-bosom'd night—
press close magnetic nourishing night!
Night of south winds—night of the large few stars!
Still nodding night—mad naked summer night.
–Walt Whitman (1819–92)
Thursday, July 25, 2019
206th day of the year
Matt LeBlanc (actor) was born on this day in 1967.
Jake (dog that searched for September 11th and Hurricane Katrina victims) died on this day in 2007.