Full Wolf Moon eclipse today, potato and broccoli soup, irises
This is an archived issue of our Almanac.com Companion email newsletter.
Daily Newsletter for Friday, January 10, 2020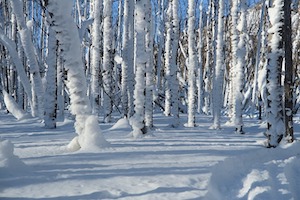 O Winter, ruler of the inverted year,
Thy scattered hair with sleet like ashes filled,
Thy breath congealed upon they lips, thy cheeks
Fringed with a beard made white with other snows.
–William Cowper (1731–1800)
Friday, January 10, 2020
10th day of the year
Evan Handler (actor) was born on this day in 1961.
David Bowie (musician) died on this day in 2016.