Dog age chart, magical milkweed, pears
This is an archived issue of our Almanac.com Companion email newsletter.
Daily Newsletter for Monday, July 24, 2017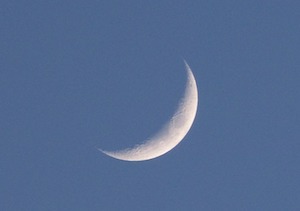 Shine on, O moon of summer.
Shine to the leaves of grass, catalpa and oak,
All silver under your rain to-night.
–Carl Sandburg (1878–1967)
Monday, July 24, 2017
205th day of the year
Barry Bonds (baseball player) was born on this day in 1964.
Sherman Hemsley (actor) died on this day in 2012.