Clogged drains, wedding customs, green tomatoes
This is an archived issue of our Almanac.com Companion email newsletter.
Daily Newsletter for Tuesday, August 29, 2017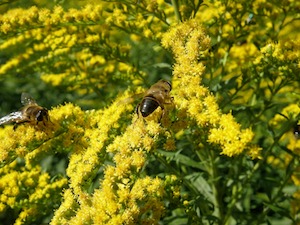 Silence again. The glorious symphony
Hath need of pause and interval of peace.
Some subtle signal bids all sweet sounds cease,
Save hum of insects' aimless industry.
–Helen Hunt Jackson (1830–85)
Tuesday, August 29, 2017
241st day of the year
Chris Hadfield (astronaut) was born on this day in 1959.
Ingrid Bergman (actress) died on this day in 1982.