Planting bulbs, sweet potato recipes, Labor Day ideas
This is an archived issue of our Almanac.com Companion email newsletter.
Daily Newsletter for Wednesday, August 30, 2017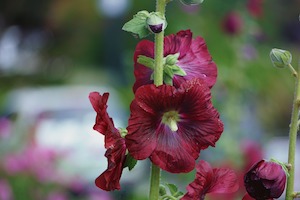 Summer declines and roses have grown rare,
But cottage crofts are gay with hollyhocks,
And in old garden walks you breathe an air
Fragrant of pinks and August-smelling stocks.
–John Todhunter (1839–1916)
Wednesday, August 30, 2017
242nd day of the year
Tug McGraw (baseball player) was born on this day in 1944.
Wes Craven (filmmaker) died on this day in 2015.