Foliage forecast, squash bugs, kale recipes
This is an archived issue of our Almanac.com Companion email newsletter.
Daily Newsletter for Monday, September 18, 2017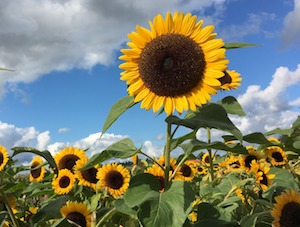 Here and yonder, high and low,
Goldenrod and sunflowers glow.
–Robert Kelley Weeks (1840–86)
Monday, September 18, 2017
261st day of the year
Darryl Sittler (hockey player) was born on this day in 1950.
"Bullet" Bob Hayes (Olympic gold medalist and football player) died on this day in 2002.