Welcome equinox! fall recipes, fall allergies
This is an archived issue of our Almanac.com Companion email newsletter.
Daily Newsletter for Friday, September 22, 2017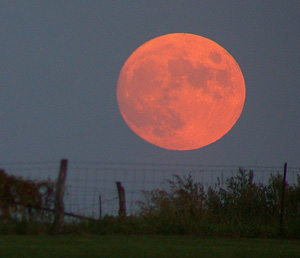 A touch of cold in the Autumn night—
I walked abroad,
And saw the ruddy moon lean over a hedge
Like a red-faced farmer.
–T.E. Hulme (1883–1917)
Friday, September 22, 2017
265th day of the year
Scott Baio (actor) was born on this day in 1961.
Yogi Berra (baseball player), exactly 69 years following his 1946 MLB debut. died on this day in 2015.