Does the Moon affect moods?, pumpkin seeds
This is an archived issue of our Almanac.com Companion email newsletter.
Daily Newsletter for Thursday, October 26, 2017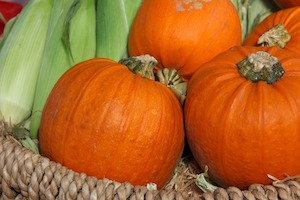 October is the treasurer of the year,
And all the months pay bounty to her store;
The fields and orchards still their tribute bear,
And fill her brimming coffers more and more.
–Paul Lawrence Dunbar (1872–1906)
Thursday, October 26, 2017
299th day of the year
Dylan McDermott (actor) was born on this day in 1961.
Harold Rome (composer) died on this day in 1993.