Festive drinks, the holiday table, mistletoe
This is an archived issue of our Almanac.com Companion email newsletter.
Daily Newsletter for Friday, December 22, 2017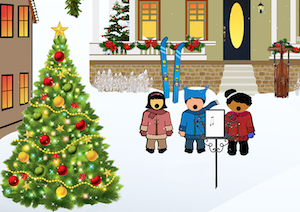 Let me be merry now, 't is time;
The season is at hand
For Christmas rhyme and Christmas chime,
Close up, and form the band.
–Elizabeth Drew Stoddard (1823–1902)
Friday, December 22, 2017
356th day of the year
Ralph Fiennes (actor) was born on this day in 1962.
Joe Strummer (singer) died on this day in 2002.