What is the best sleeping position?
Daily Newsletter for Thursday, January 25, 2018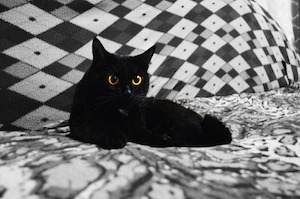 Winter. Time to eat fat
and watch hockey. In the pewter mornings, the cat,
a black fur sausage with yellow
Houdini eyes, jumps up on the bed and tries
to get onto my head. It's his
way of telling whether or not I'm dead.
–Margaret Atwood (b. 1939)