Language of flowers, best plants to clean air, dirt cure?
This is an archived issue of our Almanac.com Companion email newsletter.
Daily Newsletter for Friday, February 9, 2018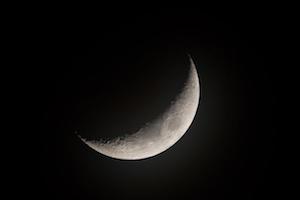 On a clear winter's evening
The crescent moon
And the round squirrels' nest
In the bare oak
Are equal planets.
–Anne Porter (1911–2011)
Friday, February 9, 2018
40th day of the year
Travis Tritt (country music singer) was born on this day in 1963.
Walter Fredrick Morrison (inventor of the Frisbee) died on this day in 2010.