Mardi Gras, crockpot jambalaya, pancakes
This is an archived issue of our Almanac.com Companion email newsletter.
Daily Newsletter for Tuesday, February 13, 2018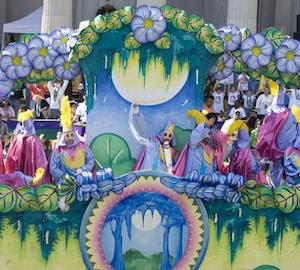 I think that I may say that an American has not seen the United States until he has seen Mardi Gras in New Orleans.
–Mark Twain (1835–1910)
Tuesday, February 13, 2018
44th day of the year
Peter Gabriel (musician) was born on this day in 1950.
Ralph Waite (actor; best known as John Walton on The Waltons) died on this day in 2014.