Ease into raised beds, comfort food, a star is born
This is an archived issue of our Almanac.com Companion email newsletter.
Daily Newsletter for Tuesday, February 27, 2018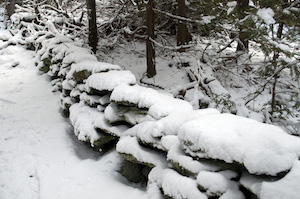 Something there is that doesn't love a wall,
That sends the frozen-ground-swell under it,
And spills the upper boulders in the sun;
And makes gaps even two can pass abreast.
– Robert Frost (1874–1963)
Tuesday, February 27, 2018
58th day of the year
Donal Logue (actor) was born on this day in 1966.
Leonard Nimoy (actor) died on this day in 2015.