Spring forecast, best way to warm soil, keeping chickens
Daily Newsletter for Monday, March 12, 2018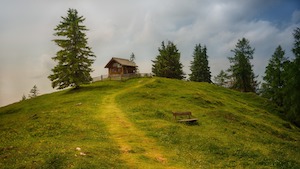 There's a path that leads to Nowhere
In a meadow that I know,
Where an inland island rises
And the stream is still and slow.
–Corinne Roosevelt Robinson (1849–87)
Monday, March 12, 2018
71st day of the year


Darryl Strawberry (baseball player) was born on this day in 1962.
Charlie Parker (jazz saxophonist) died on this day in 1955.