Companion planting, potatoes, sauerkraut
This is an archived issue of our Almanac.com Companion email newsletter.
Daily Newsletter for Tuesday, March 13, 2018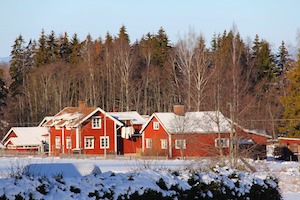 The snow has left the cottage top;
The thatch-moss grows in brighter green;
And eaves in quick succession drop,
Where grinning icicles have been.
–John Clare (1793–1864)
Tuesday, March 13, 2018
72nd day of the year
Adam Clayton (bass guitarist for U2) was born on this day in 1960.
Robert C. Baker (founded Cornell University's Institute of Food Science and Marketing. He was responsible for many innovations including chicken nuggets and chicken hot dogs) died on this day in 2006.