Houseplants, old-fashioned jokes, our best Easter recipes
This is an archived issue of our Almanac.com Companion email newsletter.
Daily Newsletter for Wednesday, March 28, 2018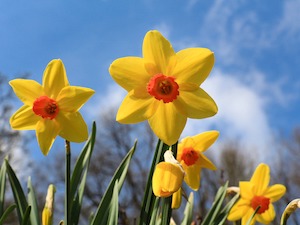 Daffodils,
That come before the swallow dares, and take
The winds of March with beauty.
–William Shakepeare (1564–1616)
Wednesday, March 28, 2018
87th day of the year
Reba McEntire (country singer) was born on this day in 1955.
Peggy Fortnum (illustrator) died on this day in 2016.