Growing salad, flavorful chicken recipes, potato planting tips
This is an archived issue of our Almanac.com Companion email newsletter.
Daily Newsletter for Thursday, April 5, 2018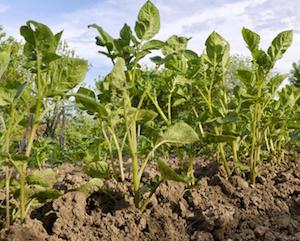 Plant your 'taters when you will,
They won't come up before April.
Thursday, April 5, 2018
95th day of the year
Franklin Chang-Diaz (astronaut) was born on this day in 1950.
Charlton Heston (actor) died on this day in 2008.