Spring allergies, sunflowers, baking soda magic
This is an archived issue of our Almanac.com Companion email newsletter.
Daily Newsletter for Friday, April 6, 2018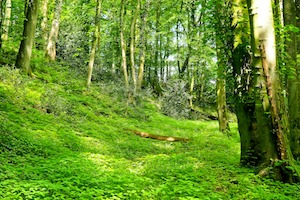 April the Beautiful, with streaming eyes,
Weeps o'er the havoc that rude March has made.
The dales are musical with her sweet sighs,
Tears mark her footsteps o'er the moistened glade.
–John Askham (1825–94)
Friday, April 6, 2018
96th day of the year
Marilu Henner (actress) was born on this day in 1952.
James Best (actor; best known as Rosco P. Coltrane on The Dukes of Hazzard) died on this day in 2015.