Easiest perennials, jokes about taxes, native bees
This is an archived issue of our Almanac.com Companion email newsletter.
Daily Newsletter for Friday, April 13, 2018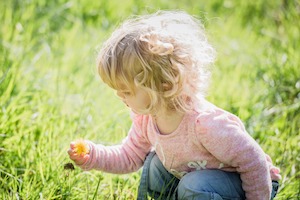 A flower is looking through the ground,
Blinking at the April weather;
Now a child has seen the flower:
Now they go and play together.
–Harold Monro (1879–1932)
Friday, April 13, 2018
103rd day of the year
Caroline Rhea (comedian & actress) was born on this day in 1964.
Jonathan Frid (actor) died on this day in 2012.