Tomato cages, hummingbird types, dahlias
This is an archived issue of our Almanac.com Companion email newsletter.
Daily Newsletter for Friday, May 4, 2018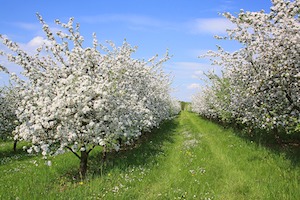 The flowers in the breeze are swaying, swaying,
The whole wide world is out a-Maying.
–Genevieve Mary Irons (1855–1928)
Friday, May 4, 2018
124th day of the year
Ana Gasteyer (actress) was born on this day in 1967.
Ellen Albertini Dow (actress) died on this day in 2015.