Lightening hair, Jupiter's closest approach, roasting asparagus
This is an archived issue of our Almanac.com Companion email newsletter.
Daily Newsletter for Thursday, May 10, 2018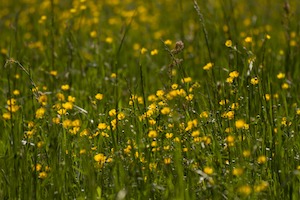 Come rambling awhile through this exquisite weather
Of days that are fleet to pass,
When the stem of the willow shoots out a green feather,
And buttercups burn in the grass!
–Edgar Fawcett (1847–1904)
Thursday, May 10, 2018
130th day of the year
Bono (singer) was born on this day in 1960.
David Riesman (author) died on this day in 2002.