Marigolds, ready to grill, hair loss remedies
This is an archived issue of our Almanac.com Companion email newsletter.
Daily Newsletter for Tuesday, May 15, 2018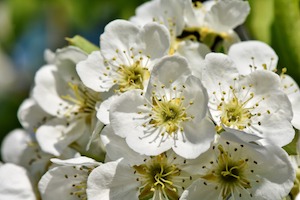 The apple-trees with bloom are all aglow—
Soft drifts of perfumed light—
A miracle of mingled fire and snow—
A laugh of Spring's delight!
–Horatio Nelson Powers (1826–90)
Tuesday, May 15, 2018
135th day of the year
Katherine Anne Porter (novelist) was born on this day in 1890.
Barbara Stuart (actress) died on this day in 2011.