Long weekend weather, fishing days, best bug repellent
This is an archived issue of our Almanac.com Companion email newsletter.
Daily Newsletter for Friday, May 25, 2018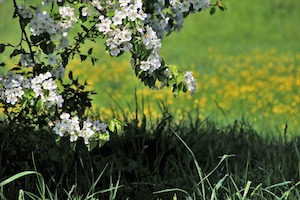 Sing me a song of idle days,
When rosy and white are the new-blown mays,
And rose and white on the wanton breeze
The petals fall from the apple trees
–Francis W. Bourdillo (1852–1921)
Friday, May 25, 2018
145th day of the year
Mike Myers (actor) was born on this day in 1963.
Charles Nelson Reilly (actor) died on this day in 2007.