Color of hydrangeas, baked artichokes, mint benefits
This is an archived issue of our Almanac.com Companion email newsletter.
Daily Newsletter for Monday, June 4, 2018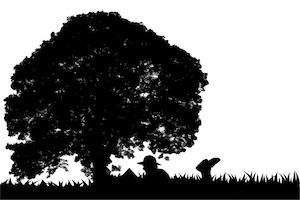 In June 'tis good to lie beneath a tree
While the blithe season comforts every sense,
Steeps all the brain in rest, and heals the heart,
Brimming it o'er with sweetness unawares.
–J. R. Lowell (1819–91)
Monday, June 4, 2018
155th day of the year
Michelle Phillips (singer & actress) was born on this day in 1944.
Dorothy Gish (actress) died on this day in 1968.