How Father's Day got started, peaches, powdery mildew
This is an archived issue of our Almanac.com Companion email newsletter.
Daily Newsletter for Sunday, June 17, 2018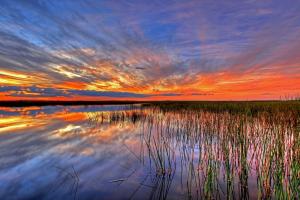 'Tis June, and all the lowland swamps
Are rich with tufted reeds and ferns,
And filmy with the vaporous damps
That rise when twilight's crimson burns.
–George Arnold (1834–65)
Sunday, June 17, 2018
168th day of the year
Greg Kinnear (actor) was born on this day in 1963.
Gloria Vanderbilt (fashion icon) died on this day in 2019.