Solstice tomorrow, tomato cages, pancake topping
This is an archived issue of our Almanac.com Companion email newsletter.
Daily Newsletter for Wednesday, June 20, 2018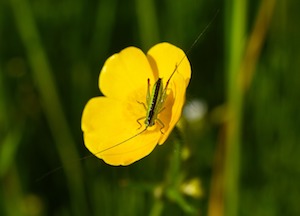 The daisies are nodding o'er bending grass,
With bright eyes greeting me as I pass;
As offering sweets from a billowy knoll,
The buttercup lifteth its golden bowl;
The feathery clouds float airily by,
Flecking with silver the blue of the sky.
–Emily Thornton Charles (1845–95)
Wednesday, June 20, 2018
171st day of the year
Nicole Kidman (actress) was born on this day in 1967.
Jack Kilby (the man who pioneered the development of the microchip and helped to create the first hand-held calculator) died on this day in 2005.