Morning glories, aphids, peach pie, fishing folklore
This is an archived issue of our Almanac.com Companion email newsletter.
Daily Newsletter for Monday, June 25, 2018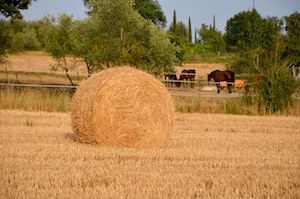 Through all the long midsummer day,
The meadow-sides are sweet with hay.
–John Townsend Trowbridge (1827–1916)
Monday, June 25, 2018
176th day of the year
George Michael (singer, songwriter) was born on this day in 1963.
Patrick Macnee (actor) died on this day in 2015.