Identify your weed, July sky map, best fried chicken
This is an archived issue of our Almanac.com Companion email newsletter.
Daily Newsletter for Sunday, July 1, 2018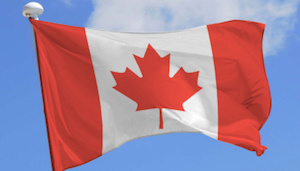 O Canada! Our home and native land!
True patriot love in all of us command.
With glowing hearts we see thee rise,
The True North, strong and free!
–from "O Canada," orig. by Robert Stanley Weir (1856–1926)
Sunday, July 1, 2018
182nd day of the year
Carl Lewis (athlete) was born on this day in 1961.
Mollie Sugden (actress) died on this day in 2009.