Is Friday the 13th unlucky?, recipe contest, milkweed
This is an archived issue of our Almanac.com Companion email newsletter.
Daily Newsletter for Friday, July 13, 2018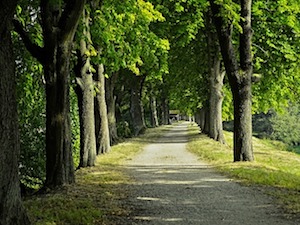 Come ye into the summer woods;
There entereth no annoy;
All greenly wave the chestnut leaves,
And the earth is full of joy.
–Mary Howitt (1799–1888)
Recipe Contest! Cash Prizes!
Peas Recipe Contest
Peas, please!  Welcome to this year's "Peas Recipe Contest," sponsored by The 2018 Old Farmer's Almanac Garden Guide.
Milkweed Uses and Remedies
Common Milkweed: Uses and Natural Remedies
Common milkweed has a long history as a natural remedy—and many other uses! Plus, milkweed is the food of our beautiful American Monarch butterflies! Discover this surprisingly useful native plant.
What is D.E.?
What is Diatomaceous Earth?
Gardeners are often given the advice to sprinkle diatomaceous earth (DE) around plants to deter pests. Unsurprisingly, we're often asked, "What is diatomaceous earth, exactly?" Well, here's your answer…
All-Natural, DEET-Free Insect Repellent
The Old Farmer's Almanac name is on the bottle. If it doesn't effectively repel ticks, mosquitoes, blackflies, chiggers, and other biting bugs we will give you your money back!
Is Friday the 13th Unlucky?
Why Is Friday the 13th Unlucky? | Origin of Friday the 13th
The next Friday the 13th is March 13, 2020. Why is this day often associated with bad luck? What is the meaning of Friday the 13th and how did this superstition even begin? Find out—and enjoy fun freaky facts!
Farm Sweet Farm Jumbo Coffee Mugs
Large, double-sided, dishwasher-safe mugs. Each mug includes a generously-sized hole that allows coffee to pour out when the mug is tilted.