Potatoes, the Bean Man, caring for lilies, leg cramps
This is an archived issue of our Almanac.com Companion email newsletter.
Daily Newsletter for Thursday, August 2, 2018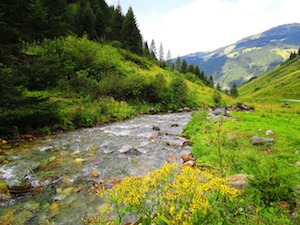 If the first week in August is unusually warm,
The winter will be white and long.
–proverb
Caring for Lilies
Lilies
Everyone loves lilies. With large, showy blooms, lilies add striking elegance to the yard and garden from early to midsummer. Grown from bulbs, lilies are perennial flowers that will return year after year and require minimal care, provided that you plant them in the right place. 
All-Natural, DEET-Free Insect Repellent
The Old Farmer's Almanac name is on the bottle. If it doesn't effectively repel ticks, mosquitoes, blackflies, chiggers, and other biting bugs we will give you your money back!
Threshing Dried Beans
Threshing Dry Beans | John Withee's Bean Bag Method
The late John Withee was once known in seed-saving circles as the "Bean Man" for his devotion to saving heirloom bean seeds. He developed a unique system for threshing dry beans. In 1980, John showed us how his threshing method works. We've never found a better system, and we recommend it to anyone who faces a big pile of dried bean plants this fall. 
Leg Cramps at Night
Leg Cramps at Night: Causes and Remedies
Eeow! Startled from a deep sleep, you suddenly come to with a shriek, as your calf, thigh, or maybe the arch of your foot contracts in violent pain. Commonly called a "Charley horse," this is a common and painful occurrence. Discover what causes leg cramps at night, as well as how you can prevent and relieve them.
Can You Identify Poison Oak?
Poison Oak: Identification and Treatment
"Leaves of three, let it be!" "Hairy vine, no friend of mine!" Learn how to spot poison oak, tell the difference between poison oak and poison ivy, and treat a poison oak rash.